I was recently in Beijing for about 36 hours on the back end of a trip to Seoul and Hong Kong. It came about unexpectedly as the possibility of a new opportunity lurks on the horizon. More on that later. The main thing about this post is to mention how much I think I really like Beijing now. I know you can't experience much in such a short amount of time…but I know Beijing. I have been going up to Beijing since I moved to Hong Kong in 93 and I was never a big fan. I always preferred the electric buzz of Shanghai and cool, fresh calmness of Kunming over the dry, dusty and hazy capitol. But in these 36 hours, after a very interesting meeting of about 6 hours with some very professional journalists and hanging out with my good friend Ron I have warmed up to the place. I could feel a real energy in the air. I am not sure if it was left over from the '08 Olympics but it seems that Beijing has come into its own as a destination city that people would enjoy coming to. The people smiled a lot and walked with sense of pride in their step. Of course there was the cyclo driver who tried to double the price once we got our destination, but that's normal. With the ultra extreme positive persuasive talk from Peter and the very dark and devilish comments from Fred I was left to figure it out for myself. The air is the only thing that I could "see" that could be a problem with living there. It's thick and hazy and obviously not very healthy to breathe. My throat always felt dry and I went through plenty of water. But is this enough to keep someone from moving there? To look past opportunities? I don't know. Perhaps after a few months of being immersed in the culture and thrown out on the streets one would know the answer. More to come.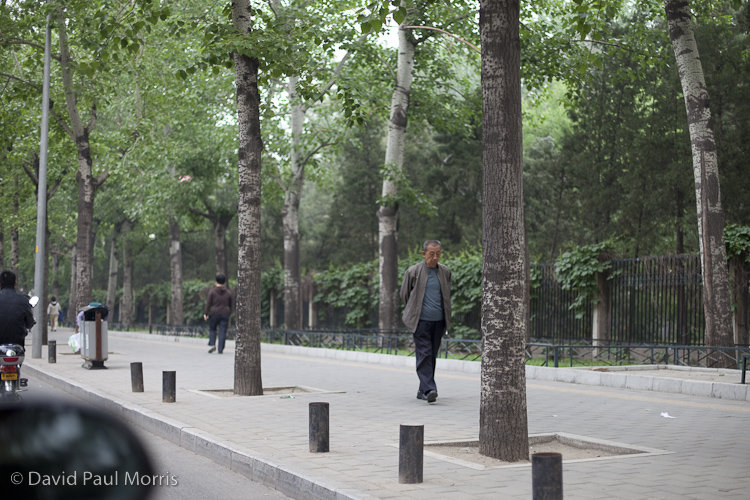 A stroll down Ritan Lu. I was amazed at the tree lined streets throughout the city.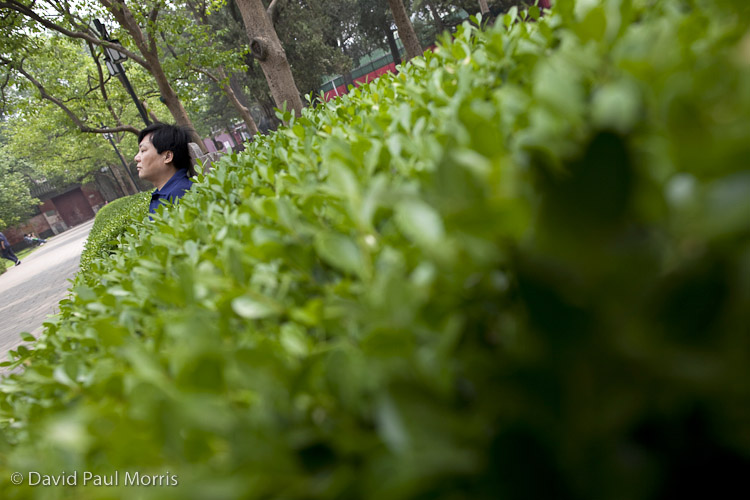 A man has a power nap in Ritan Park.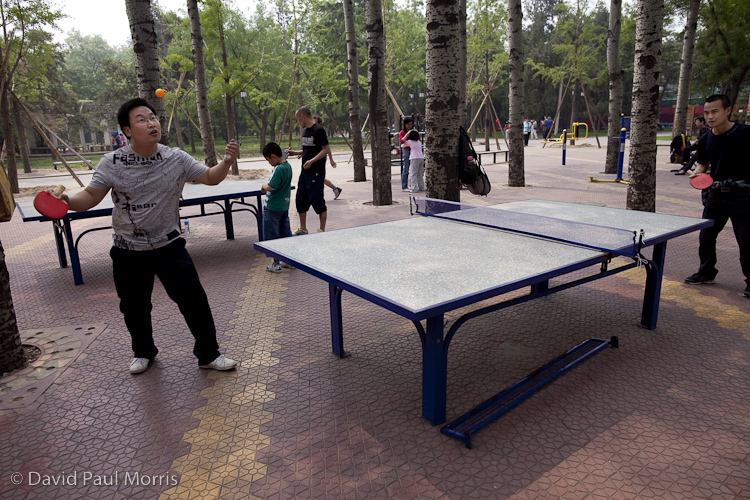 Serving it up in Ritan Park.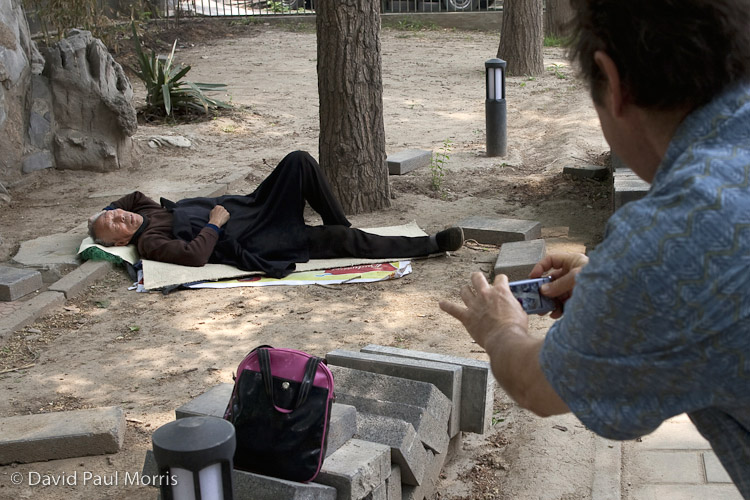 Ron takes a photo of some guy having a snooze in Ritan Park.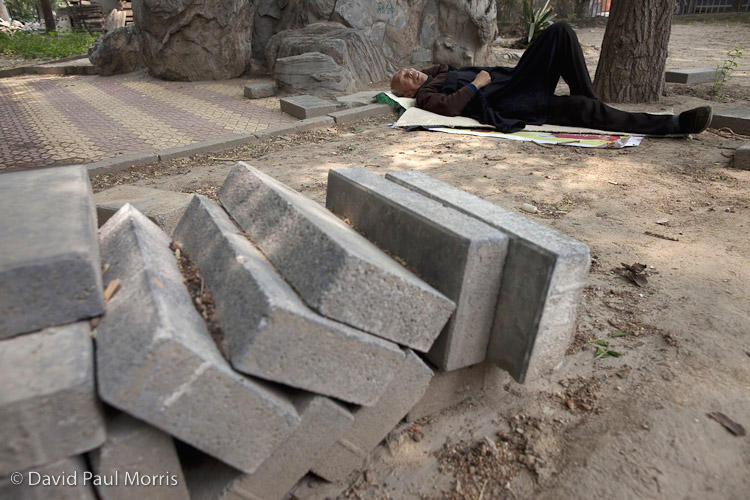 Still sleeping after all these years.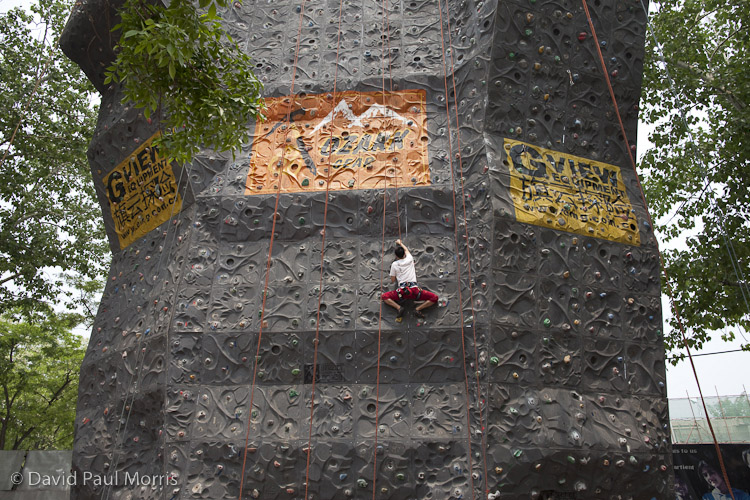 Climbing the wall in Ritan Park.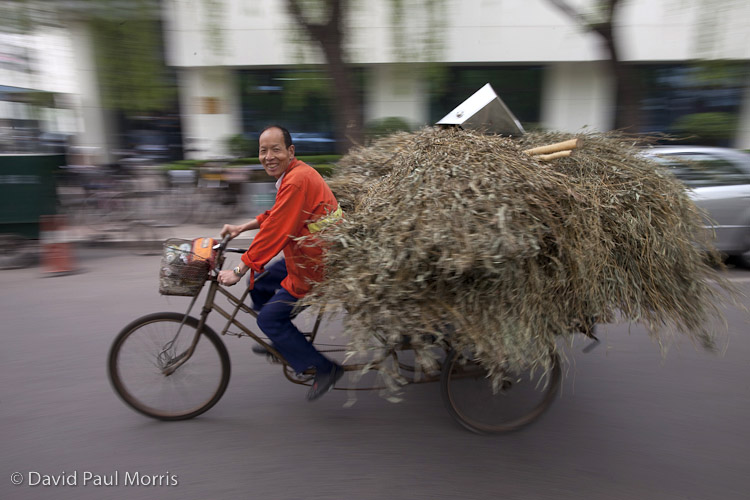 All in a days work! He was happy to have his picture taken.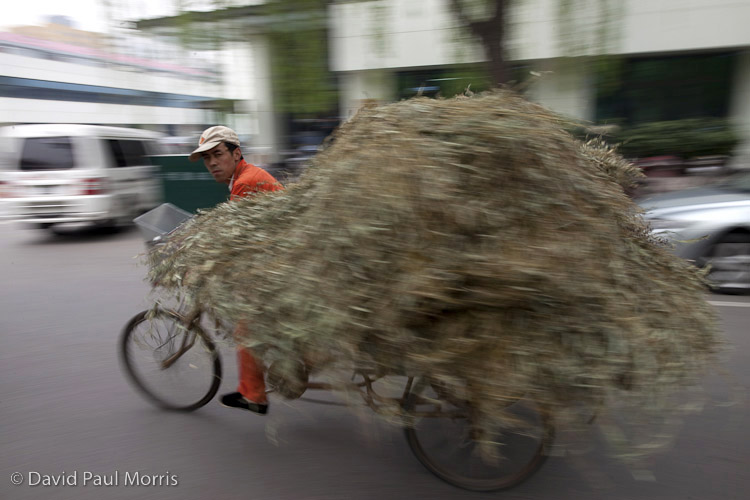 He was not!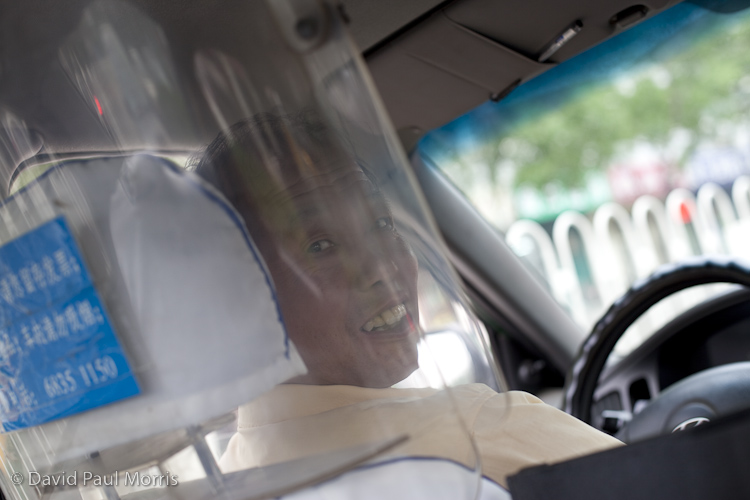 The man that got me there.