Greetings.
Recently I had the gastronomic pleasure of accompanying my good buddy Getty staff photographer Justin Sullivan to review a burger joint for his new-ish blog simply called, The Hamblogger. This is a great resource for anyone who loves to savour burgers at their best. Featuring about 3 posts a week, Justin and his partner Josh Weisberg, put out a USDA quality blog with great reviews of some out-of-the-way and unexpected places you might not expect to find tasty delights of meat between buns in your neighborhood.
We went to the Broken Record, a bar in front eatery in back sort of place located close to the Cow Palace at 1166 Geneva Street, San Francisco, California 94112. In the back room behind the bar is a kitchen and dining area with out only a couple of items on the chalk written menu. The reason for our visit was simply known as the Beef and Bacon burger.
When I arrived and Justin was already there at the bar. We ordered a couple of beers, had a chat for a while and then at 6pm when the kitchen opened Justin left to get to work. After drinking one of the many beers on tap and making a few pictures in the bar area I went back to check on Justin and how his shoot was going. When I got back to the kitchen area he was almost done documenting the cooking process. Now the only thing left to do was shoot the burger and then dispose of it in the usual way that you would dispose of a burger. We split the burger in half and I have to say it was pretty darn good.
A few weeks later we went to another location that he reviewed in his blog called Don Pistos in north beach, San Francisco. We had the hamburguesa which was by far the best burger I have ever tasted. Read Justins blog for the details. As he says, "it was awesome"!
Check out the Hamblogger when you get a chance and thanks for looking!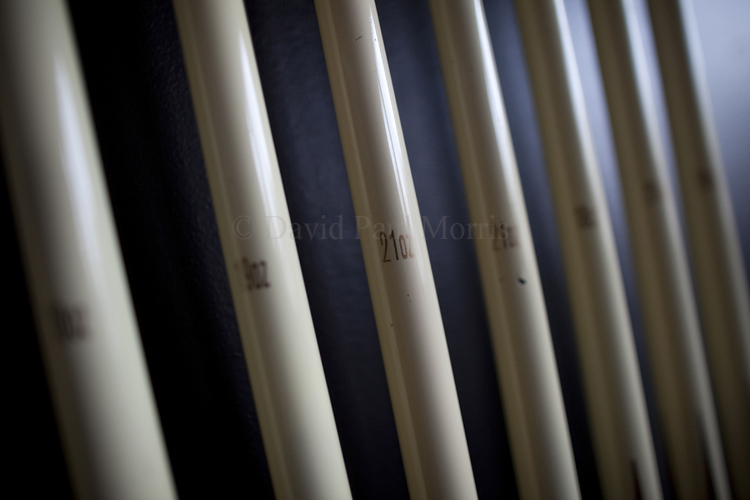 A line of pool cues sit on the wall waiting for the game at the Broken Record in San Francisco.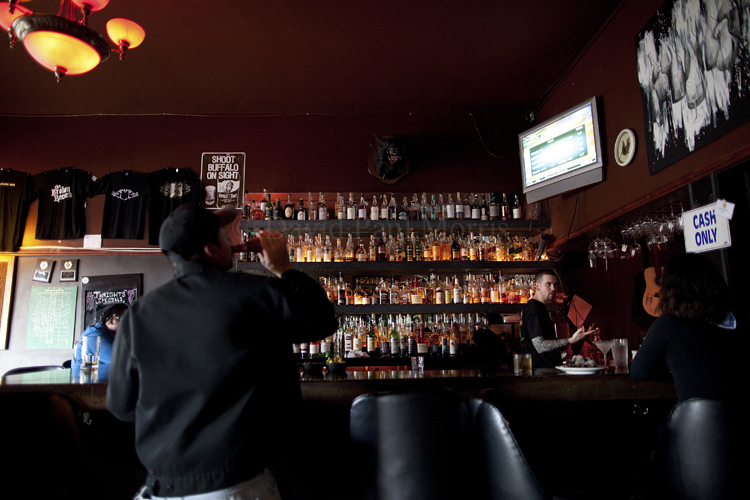 Inside the bar area of the Broken Record the game goes on.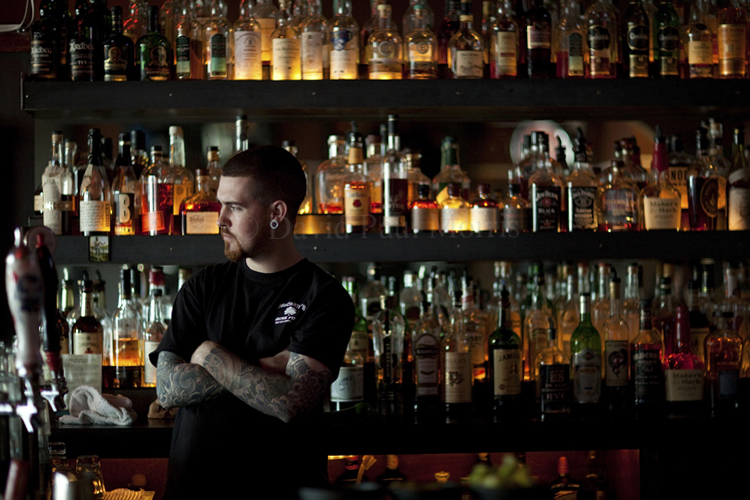 A wide range of whiskey is lined up on the wall.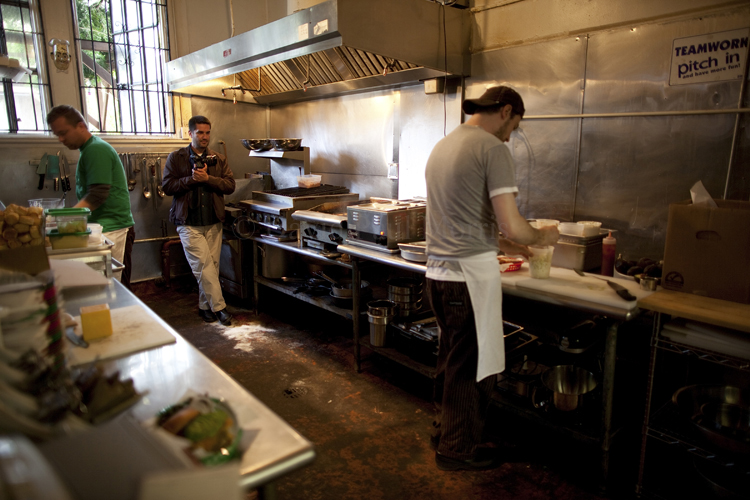 Justin waits for the decisive moment as the bacon burger is being prepared.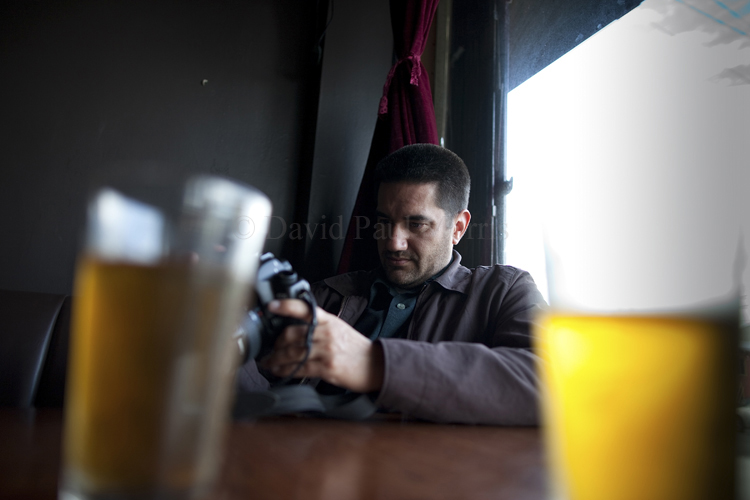 Justin has a look at the progress of his report.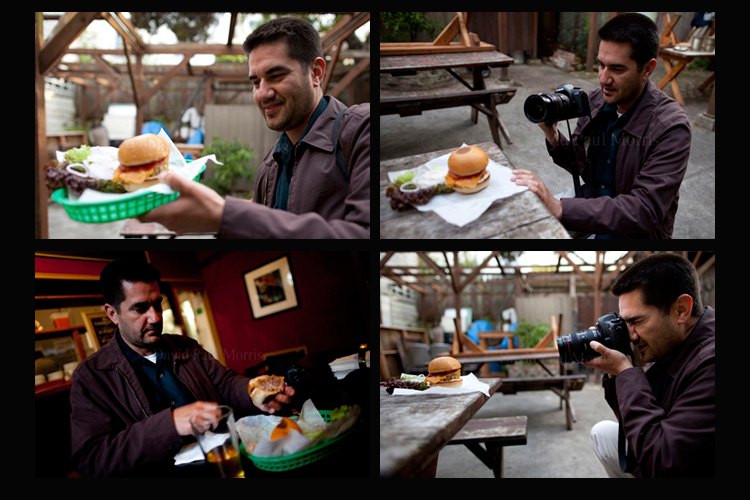 Justin gets to work shooting and savouring the Bacon Burger at the Broken Record.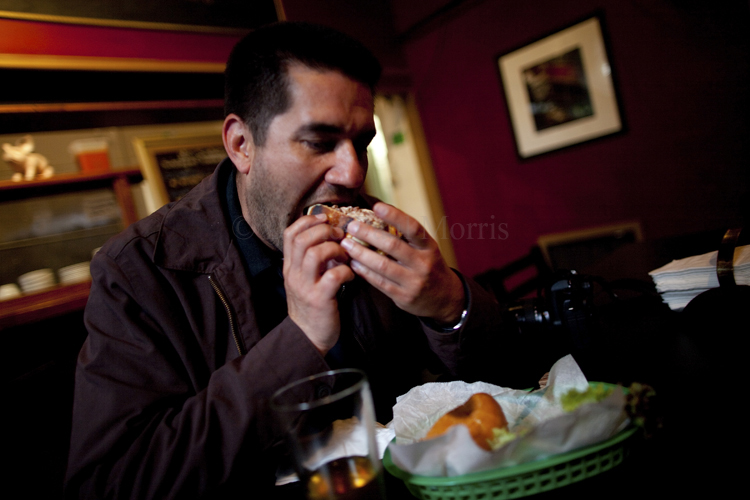 The final test…Yum!